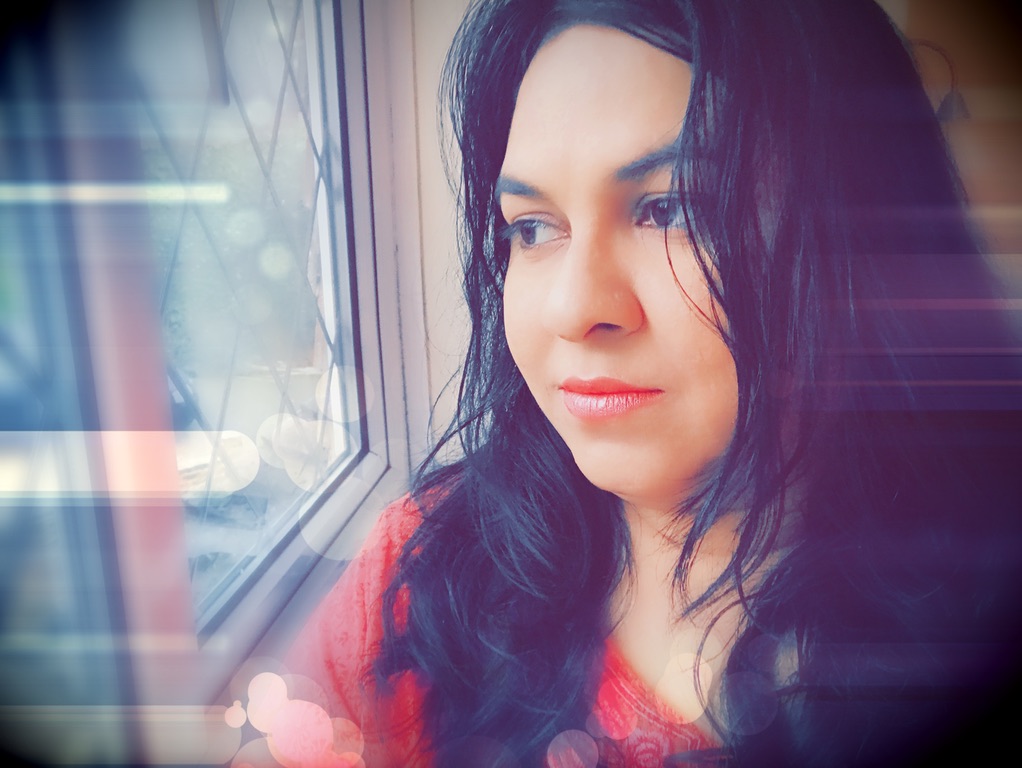 FOUNDER AND INVESTOR
|
PAYMENTS PROCESSING EXPERT | MERCHANT ACCOUNT SOLUTIONS
| WHITE LABELLED PAYMENT GATEWAY | Dreamer , Creator , Achiever
Constantly Evolving…

Talks about #finance, #fintech, #startups, #indiabusiness, and #paymentsolutions
𝗜 𝘀𝘁𝗮𝗿𝘁𝗲𝗱 𝗮𝘀 𝗮 𝗧𝗲𝗰𝗵𝗻𝗶𝗰𝗮𝗹 𝗛𝗲𝗮𝗱 𝗶𝗻 𝘀𝗼𝗳𝘁𝘄𝗮𝗿𝗲 𝗱𝗲𝘃𝗲𝗹𝗼𝗽𝗺𝗲𝗻𝘁 , 𝗰𝗵𝗼𝘀𝗲 𝘁𝗼 𝗲𝗻𝘁𝗲𝗿 𝗕𝗣𝗢 𝗮𝗻𝗱 𝗳𝗶𝗻𝗮𝗹𝗹𝘆 𝗹𝗮𝗻𝗱𝗲𝗱 𝗽𝗮𝘆𝗺𝗲𝗻𝘁𝘀 𝗽𝗿𝗼𝗰𝗲𝘀𝘀𝗶𝗻𝗴. 𝗔 𝗯𝗲𝗮𝘂𝘁𝗶𝗳𝘂𝗹 𝗷𝗼𝘂𝗿𝗻𝗲𝘆 , 𝗼𝗳 𝗸𝗻𝗼𝘄𝗹𝗲𝗱𝗴𝗲 𝗮𝗻𝗱 𝗴𝗿𝗼𝘄𝘁𝗵 𝘄𝗵𝗶𝗰𝗵 𝘀𝗵𝗮𝗽𝗲𝗱 𝗺𝘆 𝗰𝗮𝗿𝗲𝗲𝗿 𝗮𝗻𝗱 𝗽𝗲𝗿𝘀𝗼𝗻𝗮𝗹𝗶𝘁𝘆.
𝘛𝘰𝘥𝘢𝘺 𝘐 𝘸𝘰𝘳𝘬 𝘢𝘴 𝘢 𝘗𝘢𝘺𝘮𝘦𝘯𝘵𝘴 𝘚𝘱𝘦𝘤𝘪𝘢𝘭𝘪𝘴𝘵, 𝘦𝘯𝘴𝘶𝘳𝘪𝘯𝘨 𝘵𝘩𝘢𝘵 𝘤𝘰𝘯𝘴𝘶𝘮𝘦𝘳𝘴 𝘢𝘭𝘭 𝘰𝘷𝘦𝘳 𝘵𝘩𝘦 𝘸𝘰𝘳𝘭𝘥 𝘩𝘢𝘷𝘦 𝘢𝘯 𝘦𝘧𝘧𝘪𝘤𝘪𝘦𝘯𝘵, 𝘲𝘶𝘪𝘤𝘬, 𝘢𝘯𝘥 𝘴𝘪𝘮𝘱𝘭𝘦 𝘱𝘢𝘺𝘮𝘦𝘯𝘵 𝘦𝘹𝘱𝘦𝘳𝘪𝘦𝘯𝘤𝘦. 𝘐 𝘩𝘢𝘷𝘦 𝘣𝘦𝘦𝘯 𝘳𝘦𝘴𝘱𝘰𝘯𝘴𝘪𝘣𝘭𝘦 𝘧𝘰𝘳 𝘪𝘥𝘦𝘯𝘵𝘪𝘧𝘺𝘪𝘯𝘨 𝘢𝘯𝘥 𝘪𝘮𝘱𝘭𝘦𝘮𝘦𝘯𝘵𝘪𝘯𝘨 𝘱𝘢𝘺𝘮𝘦𝘯𝘵 𝘴𝘰𝘭𝘶𝘵𝘪𝘰𝘯𝘴 𝘧𝘰𝘳 𝘦𝘹𝘪𝘴𝘵𝘪𝘯𝘨 𝘢𝘯𝘥 𝘯𝘦𝘸 𝘤𝘰𝘮𝘱𝘢𝘯𝘪𝘦𝘴.
𝘿𝙪𝙧𝙞𝙣𝙜 𝙩𝙝𝙚 𝙡𝙖𝙨𝙩 15 𝙮𝙚𝙖𝙧𝙨, 𝙄 𝙝𝙖𝙫𝙚 𝙬𝙤𝙧𝙠𝙚𝙙 𝙬𝙞𝙩𝙝 𝙨𝙤𝙢𝙚 𝙤𝙛 𝙩𝙝𝙚 𝙬𝙤𝙧𝙡𝙙'𝙨 𝙡𝙖𝙧𝙜𝙚𝙨𝙩 𝙥𝙖𝙮𝙢𝙚𝙣𝙩 𝙘𝙤𝙢𝙥𝙖𝙣𝙞𝙚𝙨 𝙖𝙣𝙙 𝙖𝙘𝙦𝙪𝙞𝙧𝙚𝙧𝙨, 𝙞𝙣𝙘𝙡𝙪𝙙𝙞𝙣𝙜 𝙒𝙞𝙧𝙚𝙘𝙖𝙧𝙙, 𝙀𝙡𝙖𝙫𝙤𝙣, 𝙁𝙞𝙧𝙨𝙩𝙙𝙖𝙩𝙖, 𝙋𝙖𝙮𝙨𝙖𝙛𝙚, 𝙖𝙣𝙙 𝙢𝙖𝙣𝙮 𝙢𝙤𝙧𝙚. 𝙄'𝙢 𝙘𝙪𝙧𝙧𝙚𝙣𝙩𝙡𝙮 𝙥𝙪𝙩𝙩𝙞𝙣𝙜 𝙩𝙝𝙞𝙨 𝙚𝙭𝙥𝙚𝙧𝙩𝙞𝙨𝙚 𝙩𝙤 𝙪𝙨𝙚 𝙗𝙮 𝙖𝙨𝙨𝙞𝙨𝙩𝙞𝙣𝙜 𝙤𝙩𝙝𝙚𝙧𝙨 𝙞𝙣 𝙩𝙝𝙚 𝙥𝙖𝙮𝙢𝙚𝙣𝙩𝙨 𝙞𝙣𝙙𝙪𝙨𝙩𝙧𝙮 𝙬𝙞𝙩𝙝 𝙩𝙝𝙚 𝙙𝙚𝙫𝙚𝙡𝙤𝙥𝙢𝙚𝙣𝙩 𝙤𝙛 𝙩𝙝𝙚𝙞𝙧 𝙗𝙪𝙨𝙞𝙣𝙚𝙨𝙨𝙚𝙨.
𝙄 𝙨𝙥𝙚𝙣𝙙 𝙢𝙮 𝙩𝙞𝙢𝙚 𝙞𝙢𝙢𝙚𝙧𝙨𝙞𝙣𝙜 𝙢𝙮𝙨𝙚𝙡𝙛 𝙞𝙣 𝙩𝙝𝙚 𝙥𝙖𝙮𝙢𝙚𝙣𝙩𝙨 𝙨𝙚𝙘𝙩𝙤𝙧 𝙖𝙣𝙙 𝙡𝙚𝙖𝙧𝙣𝙞𝙣𝙜 𝙚𝙫𝙚𝙧𝙮𝙩𝙝𝙞𝙣𝙜 𝙄 𝙘𝙖𝙣.𝙋𝙖𝙮𝙢𝙚𝙣𝙩 𝙜𝙖𝙩𝙚𝙬𝙖𝙮 𝙙𝙚𝙨𝙞𝙜𝙣 𝙖𝙣𝙙 𝙞𝙣𝙩𝙚𝙜𝙧𝙖𝙩𝙞𝙤𝙣, 𝙖𝙙𝙢𝙞𝙣𝙞𝙨𝙩𝙧𝙖𝙩𝙞𝙤𝙣, 𝙪𝙨𝙚𝙧 𝙞𝙣𝙩𝙚𝙧𝙛𝙖𝙘𝙚 𝙙𝙚𝙨𝙞𝙜𝙣 𝙖𝙣𝙖𝙡𝙮𝙨𝙞𝙨 𝙖𝙣𝙙 𝙞𝙣𝙩𝙚𝙧𝙥𝙧𝙚𝙩𝙖𝙩𝙞𝙤𝙣, 𝙖𝙨 𝙬𝙚𝙡𝙡 𝙖𝙨 𝙩𝙝𝙚 𝙙𝙚𝙫𝙚𝙡𝙤𝙥𝙢𝙚𝙣𝙩 𝙖𝙣𝙙 𝙞𝙢𝙥𝙡𝙚𝙢𝙚𝙣𝙩𝙖𝙩𝙞𝙤𝙣 𝙤𝙛 𝙥𝙖𝙮𝙢𝙚𝙣𝙩 𝙥𝙧𝙤𝙘𝙚𝙨𝙨𝙞𝙣𝙜 𝙩𝙚𝙘𝙝𝙣𝙤𝙡𝙤𝙜𝙞𝙚𝙨, 𝙖𝙧𝙚 𝙨𝙤𝙢𝙚 𝙤𝙛 𝙢𝙮 𝙖𝙧𝙚𝙖𝙨 𝙤𝙛 𝙘𝙤𝙢𝙥𝙚𝙩𝙚𝙣𝙘𝙚.
𝙄 𝙡𝙤𝙫𝙚 𝙞𝙣𝙫𝙚𝙣𝙩𝙞𝙣𝙜 𝙣𝙚𝙬 𝙨𝙤𝙡𝙪𝙩𝙞𝙤𝙣𝙨 , 𝙘𝙤𝙢𝙞𝙣𝙜 𝙪𝙥 𝙬𝙞𝙩𝙝 𝙣𝙚𝙬 𝙞𝙙𝙚𝙖𝙨 𝙖𝙣𝙙 𝙛𝙞𝙣𝙙𝙞𝙣𝙜 𝙬𝙤𝙧𝙠𝙖𝙗𝙡𝙚 𝙖𝙣𝙨𝙬𝙚𝙧𝙨 𝙩𝙤 𝙘𝙝𝙖𝙡𝙡𝙚𝙣𝙜𝙚𝙨 𝙩𝙝𝙖𝙩 𝙖𝙧𝙚 𝙛𝙖𝙘𝙚𝙙 𝙗𝙮 𝙜𝙡𝙤𝙗𝙖𝙡 𝙘𝙤𝙢𝙥𝙖𝙣𝙞𝙚𝙨 𝙬𝙝𝙚𝙣 𝙞𝙩 𝙘𝙤𝙢𝙚𝙨 𝙩𝙤 𝙥𝙖𝙮𝙢𝙚𝙣𝙩𝙨 𝙞𝙣𝙛𝙧𝙖𝙨𝙩𝙧𝙪𝙘𝙩𝙪𝙧𝙚.
I have made investments in multiple FINTECHs and started a number of payment companies, and the process is still ongoing. I am always looking for opportunities to grow myself as a person and to support other people's growth in their career and professional journey.
Subscribe To The Healing Heart
Enter your email and we'll keep you posted with news and updates!