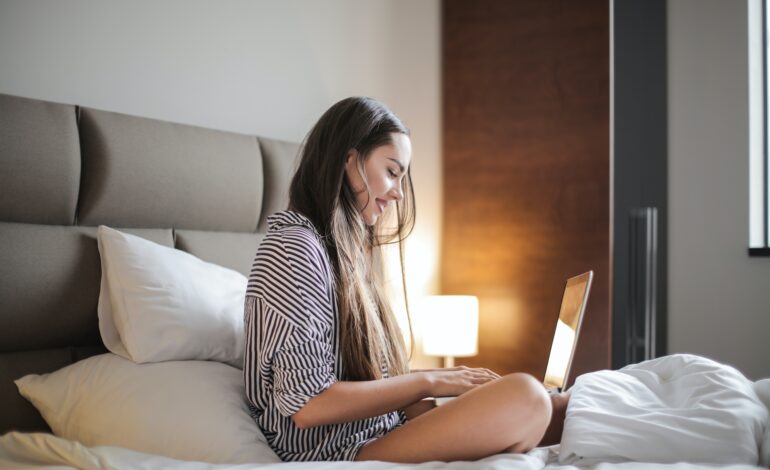 Today's digital age has made it easier for people to connect with one another than ever before. In fact, the internet is a common place for people to meet potential partners and begin new relationships. However, many people find that online dating can be both exciting and challenging.
If you're looking to meet someone online, then you're in luck as I'm going to provide you with a comprehensive guide on how to succeed in this world of online dating.
Choosing the Right Platform
If you're looking for love online, the world of dating apps can seem a little overwhelming. There are hundreds of options to choose from, and each app caters to a different set of demographics, relationship goals and preferences.
Picking the right platform is crucial, so consider your preferences and intentions. Are you looking for something serious? A casual fling? Or are you just looking to meet new people? Each platform caters to different demographics and relationship goals, so choose one that aligns with what you're seeking.
Crafting an Authentic Profile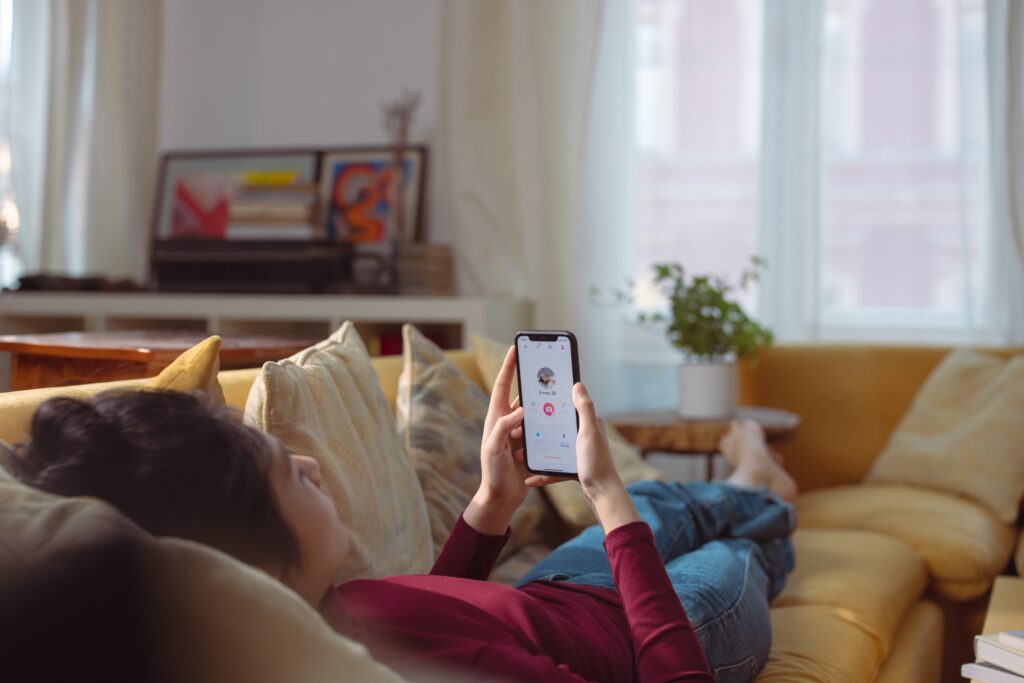 Your profile is your digital first impression. It should reflect your true self. Use recent, high-quality photos and write a bio that genuinely represents your interests, values, and what you're looking for in a partner. Authenticity is key. If you're not sure how to craft the perfect dating profile, start by making a list of all of your favorite things — from food to travel destinations to hobbies. Include everything that makes you tick: the things that bring you joy and make life more interesting. Once you've got your list down, choose three or four items that really resonate with you and describe why each one is important to you.
Keep in mind that people are drawn to people who are confident in their own skin and have an authentic style. So don't feel like you have to be "outgoing" or "funny" just because everyone else says they want those traits in their date. If those things don't come naturally to you, don't try too hard — just be yourself!
Cultivating Respect and Kindness
Respect is one of the most important qualities you can have in a relationship. When you respect your partner, it means that you think highly of him or her. You value their opinion and feelings, and want to treat them well. When you disrespect someone, it often means that you think little of them, or that they aren't as valuable as they should be. It's important to recognize when you're doing this so that you can work on changing your attitude.
Kindness is also extremely important in a relationship. When someone is kind to us, it makes us feel cared for and loved, which is why we naturally want to reciprocate. If your partner has been kind to you, then return the favor by being kind to them too!
Taking Time to Get to Know Someone
There is nothing quite like the connection you feel when you meet someone in person and realize that you have a lot in common. Unfortunately, when it comes to online dating, many people rush the process of getting to know someone before meeting them.
Don't rush the process. When it comes to building a meaningful connection with someone new, there is no shortcut. Building a strong relationship takes time and effort — so don't rush it! The more time you spend getting to know someone online first, the more likely it is that your first in-person meeting will be successful.
Meaningful relationships are built on a foundation of mutual understanding and shared experiences. If you truly want a long-term relationship with someone, take your time getting to know them before meeting up in person. This will help ensure that both parties are comfortable and ready for each other when they finally do meet face-to-face.
Trusting Your Instincts
Instincts are a powerful thing. They can be a good indicator of what is happening in your life and they can help guide you toward the right decisions. When it comes to relationships, there are often times when you need to trust your instincts. If something feels off or uncomfortable, it's important to trust your gut feeling. Take appropriate action to protect your well-being.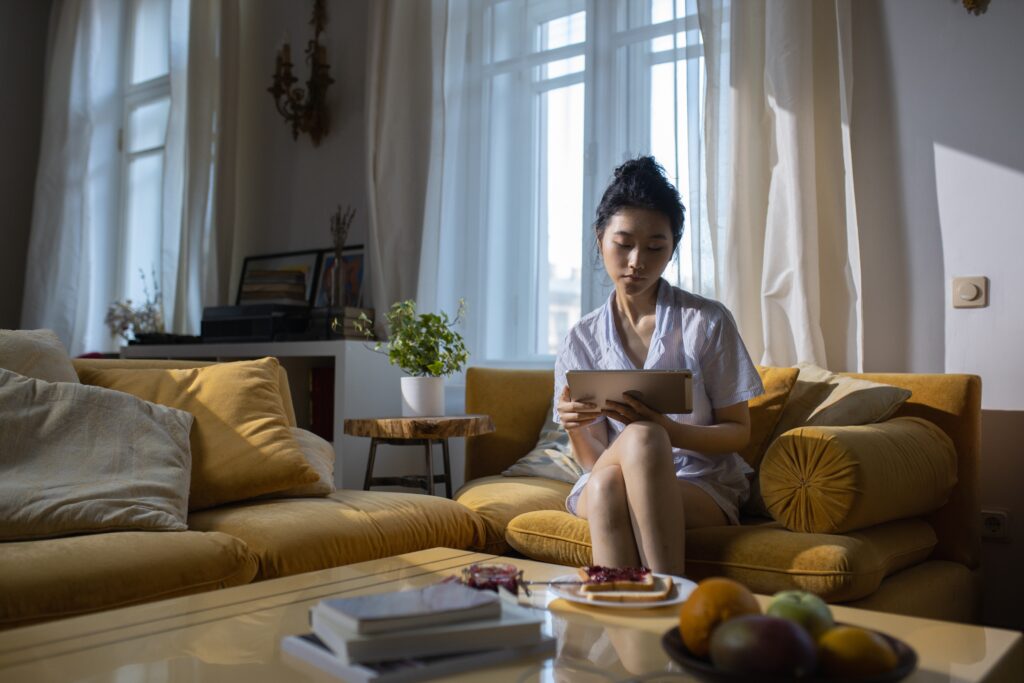 When you're dating someone new and it seems like everything is going well, but then something changes and things start feeling off, listen to your instincts about it. If you have a gut feeling that something isn't right, there's probably a reason for it. Trusting your instincts can help keep you safe from potentially dangerous situations or from getting involved with people who aren't good for you in any way shape or form.
If something feels off with the person who has caught your interest, take time away from them so that you can gain some perspective on what is really happening between the two of you.
Maintaining a Positive Attitude
No matter how great your profile, you'll need to use your words to attract the right people. Try to be a little more than just a list of stats and accomplishments. Write about what makes you unique, what makes you laugh and what keeps you up at night. When it comes to describing your ideal match, ask yourself: What do I really want in a relationship?
Be honest with yourself about what you're looking for in an online dating profile. If your preferences are too specific, you may end up feeling frustrated because it's unlikely that anyone will be able to match up to everything on your list. On the other hand, if they're too broad, then everyone will get lumped into one category and that can make it difficult for people who share similar interests but have different characteristics to find each other.
Online dating can be a rewarding way to connect with potential partners. By following these proven strategies, you'll be well-equipped to navigate the world of digital dating. Remember, finding a meaningful connection takes time, so be patient, stay true to yourself, and enjoy the journey.
RUCHI RATHOR Founder & CEO
Payomatix Technologies Pvt. Ltd.
FOUNDER AND INVESTOR | PAYMENTS PROCESSING EXPERT | MERCHANT ACCOUNT SOLUTIONS | WHITE LABELLED PAYMENT GATEWAY | Dreamer, Creator, Achiever, Constantly Evolving
Website Ruchi Rathor: https://ruchirathor.com
Website Healing Heart https://thehealingheart.me/
Instagram https://www.instagram.com/ruchirathor/
LinkedIn https://www.linkedin.com/in/ruchirathor12/
Facebook https://www.facebook.com/ruchi.rathor.magnificient
Tumblr https://www.tumblr.com/blog/ruchirathor-thehealingheart
Medium https://medium.com/@ruchirathor_23436